Letterpress Marriage Certificate, Blank Marriage Certificate, Gold and Ivory Wedding, Wedding Keepsake, 8 x 10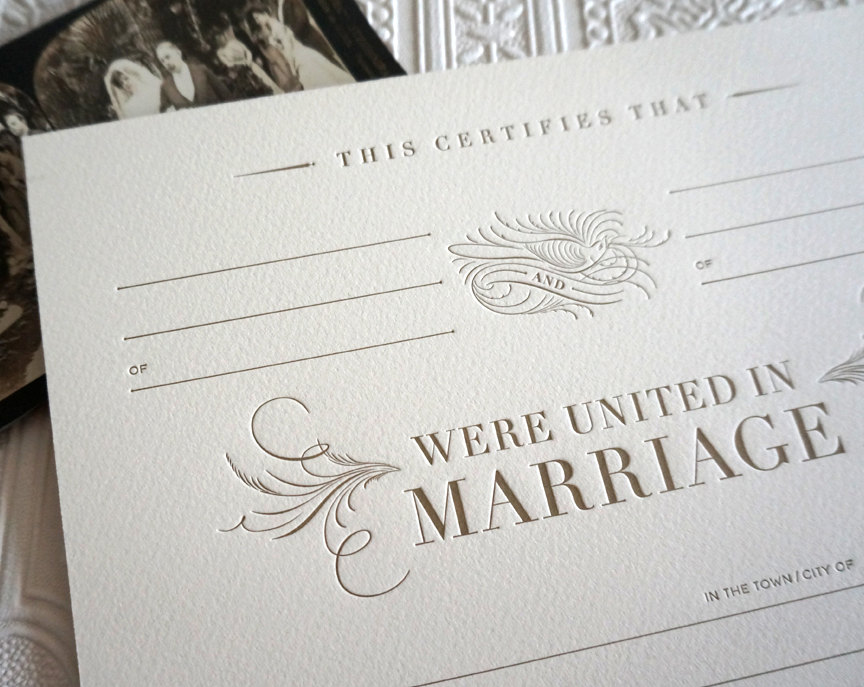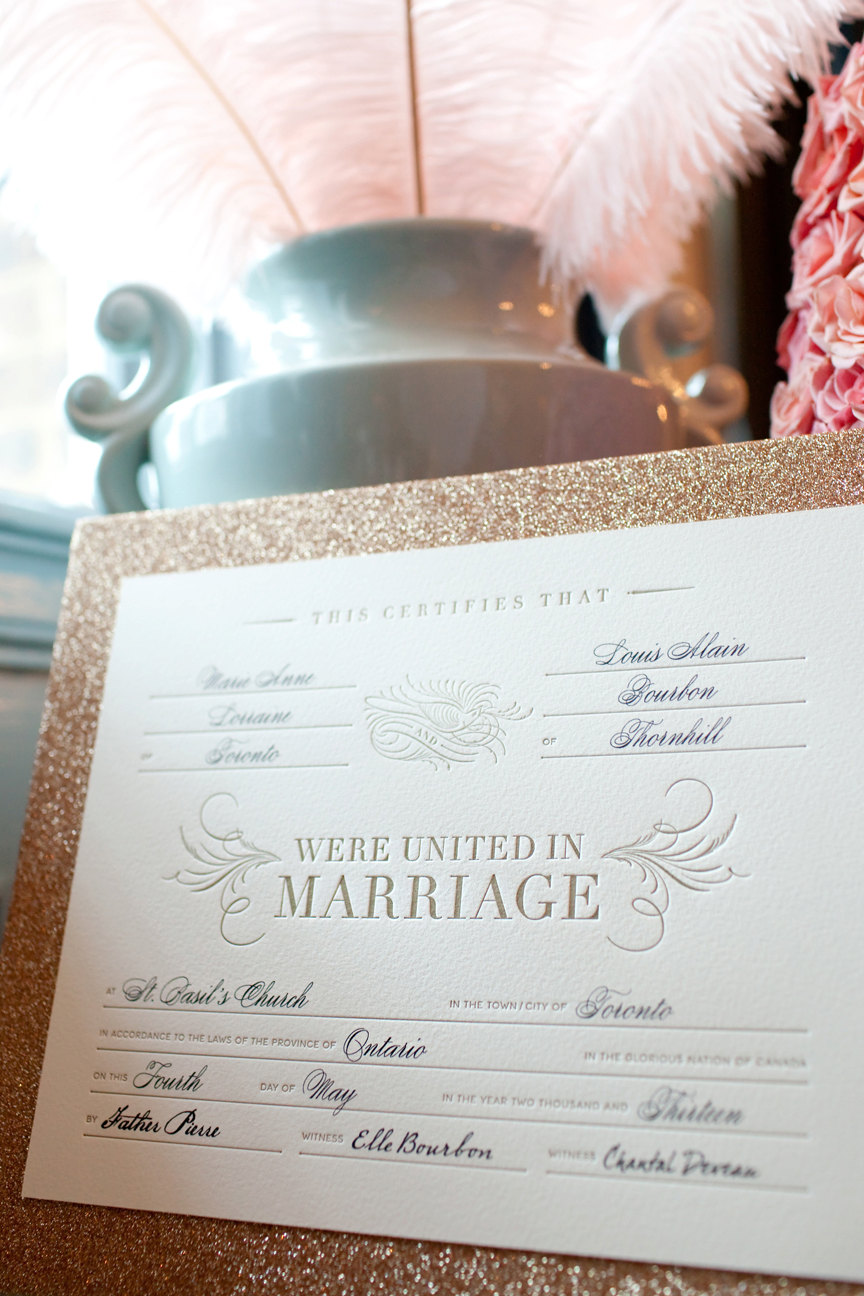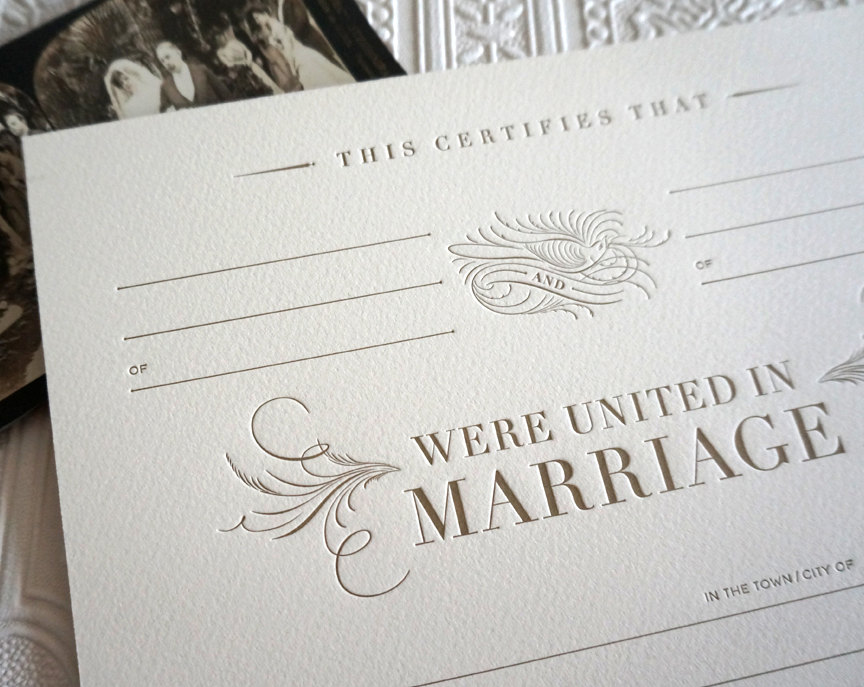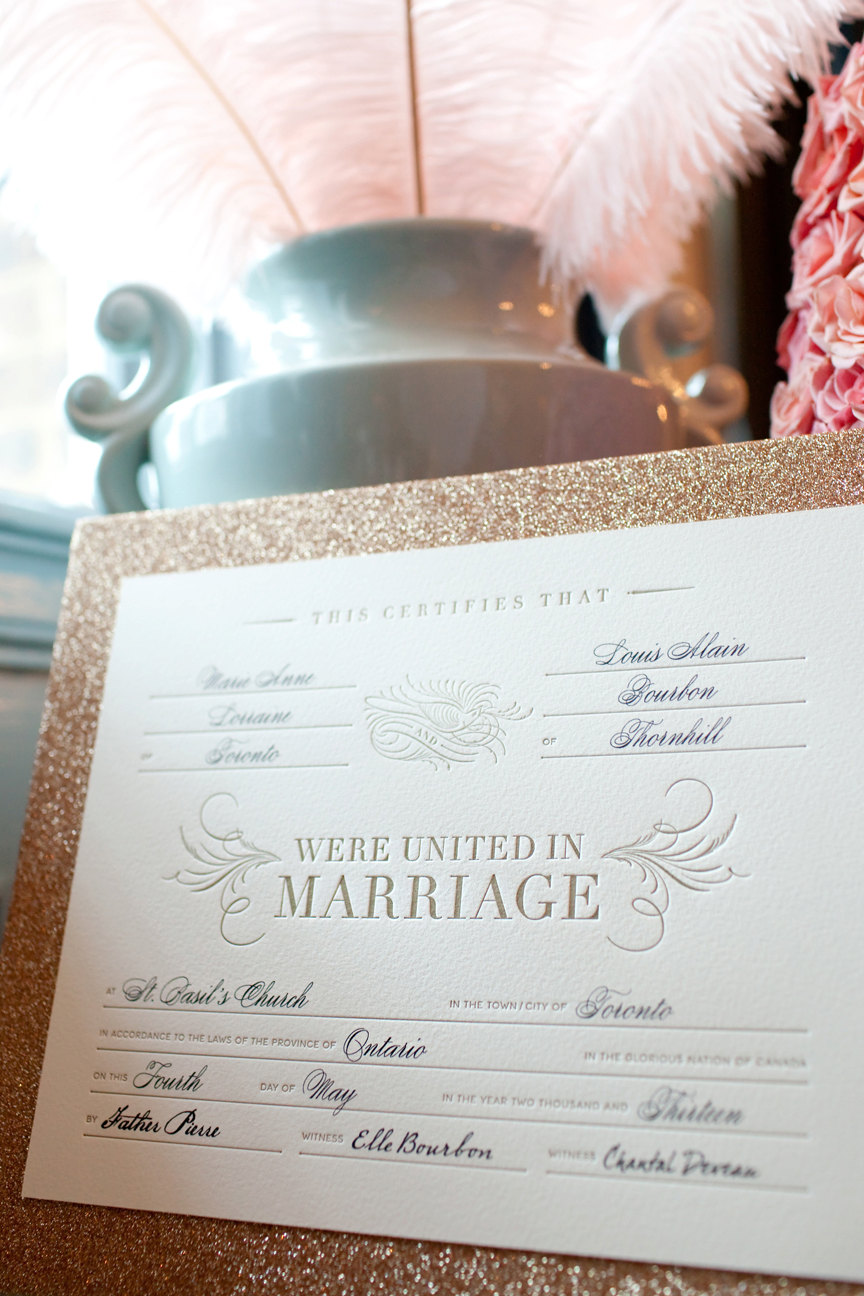 Letterpress Marriage Certificate, Blank Marriage Certificate, Gold and Ivory Wedding, Wedding Keepsake, 8 x 10
This beautiful letterpress marriage certificate is a timeless keepsake and perfect gift for any bride and groom. It is printed in gold ink on ivory cotton paper and is left BLANK for you to fill in. It features elegant calligraphic flourishes and bird.

Also available in:
Gold on White Paper
Silver on White Paper
Black on White Paper
Black on Ivory Paper

For the customizable digital version of this marriage certificate look here:
https://www.etsy.com/ca/listing/174067414/custom-marriage-certificate-personalized
and
https://www.etsy.com/ca/listing/174069470/custom-marriage-certificate-personalized

▶ DETAILS
Paper Size: 10" x 8"
Paper: 300 gsm Somerset velvet soft white (ivory) 100% cotton paper
Printing Method: letterpress, gold ink

This letterpress poster was printed on a 1913 'New Style' Chandler and Price clamshell press. The press is powered by the energy of the operator with a foot treadle and is fed by hand, one sheet at a time. The typography and graphics are pressed deeply into the soft cotton paper to leave a visual and tactile impression. The print was then hand-painted with watercolors to elevate it to a treasured work of art.

Please note that as each print is individually printed,
no two are exactly alike. Please allow for slight differences and color variations.

The print is well packaged in a clear poly sleeve with stiff backing, sandwiched between two sheets of cardboard, slipped into a rigid envelope, and shipped via Canada Post.